One of the most important things a business owner can do is make sure that their employees are engaged with the company. What does employee engagement mean? It's easy to confuse employee engagement or employee loyalty with employee happiness or employee satisfaction. These are all different things. Kevin Kruse defines employee engagement in his Forbes article as "…the emotional commitment the employee has to the organization and its goals."
What this means is that an employee will go above and beyond because they have a personal connection to their role and the mission of the business. A happy employee may enjoy a work-space with lots of perks but might not go the extra mile. A satisfied employee is fine with their role and performs at a satisfactory level but might not really be invested in the company or making sure the best work is completed. While a happy employee or satisfied employee are much better than an unhappy employee, businesses should strive for engaged employees.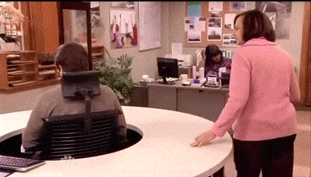 Benefits of Engaged Employees
The importance of having an engaged employee is clear when you follow the path to revenue. Snack Nation lists some of the things an engaged environment will produce:
Higher levels of productivity
A boost to your bottom line
Better retention rates of your top talent
An increased sense of health and well-being
Think about it! When an employee feels that the goals of the business and their role align with their personal goals, they'll want to work harder to reach them! They won't skip out before the final task of the day is done. They'll tidy up their space before being asked. They'll be proactive to make the best decisions for the company. They will be personally invested in the success of the business.
An engaged employee will treat customers with higher levels of service, causing higher customer satisfaction and increased revenue. That directly affects your bottom line! When another company comes knocking and offers a few dollars more in the employee's pocket, an engaged employee is more likely to stick with you because they feel loyalty to the shared mission. They know they are valuable and that their tasks make a difference. They're part of the team that's reaching a goal that speaks to their passion.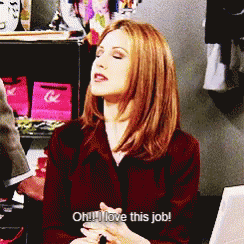 How to Test Engagement
Understanding employee engagement can be tricky. It's hard to differentiate between an engaged employee, and one that is happy or satisfied. One of the best ways to test employee engagement is through an employee engagement survey. Surveys provide loads of valuable insights into the work atmosphere and the thoughts of your employees. An anonymous survey will provide employees with the security they need to provide honest feedback while giving business owners some clarity into the general feelings of the staff.
One of the best ways to test is by using the Net Promoter Score (NPS) strategy of measurement. Simply summed up, the NPS asks participants to rate their responses from 0-10, 0 being not very likely or strongly disagree and 10 being extremely likely or strongly agree. Responses that receive a 0-6 are considered detractors, meaning those employees are unhappy and might even be spreading their dissatisfaction to others. Responses that receive a 7-8 are called Passives. They don't love it, but they also don't hate it. They are basically neutral. Responses that receive a 9-10 are what you want to see. These are the people that are very engaged and are probably telling others how much they love their job. The NPS is calculated when you take the percentage of promoters and subtract the percentage of detractors.
Some statements for a 0-10 rating that a business may consider including on an employee engagement survey are:
I enjoy my job and understand the role it plays in the company mission.
I received the training I need to be successful in my role.
I see a clear career path for myself with the company.
I am proud to work for the company.
My manager communicates goals clearly.
My manager gives recognition where appropriate.
My manager is good at motivating the team.
The business owners care about the success of the employees.
The most telling statement a business can include to measure employee engagement is:
It is likely that you would recommend the company to a friend or colleague.
Please note: if you decide to use any of the above questions, we strongly suggest that you balance out your survey with a negatively structured question in order to balance out the responses (and be as unbiased as possible).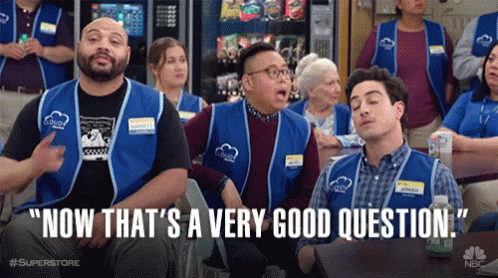 Strongly Agree
Understanding employee engagement will help business owners create a positive work environment. Engaged employees will go the extra mile, show more passion, provide next-level service and ultimately grow revenue. Employee loyalty will reduce turnover, creating a more stable workplace where associates are comfortable and knowledgeable about their roles, minimizing hiring and training costs, again positively impacting the bottom line. Business owners that are seeking visibility into this important aspect of leading a team may want to consider an anonymous survey to measure employee engagement. This will provide a strong baseline to know if overall employee engagement is in a good place or if some work needs to be done.

Want to create an employee engagement survey? Call us at SurveyMe. We will help you create a survey that will get you visibility into your employees and how engaged they are with your company.