The New Year brings about a time of reflection and goal setting. If you've been thinking about making a change or sharpening the way your business is viewed, now is the perfect time! Use this opportunity to evaluate your brand messaging and make sure it's on target with your business goals. Brand messaging is simply giving your business a voice and demonstrating the value of the business. It sets up the baseline for how your business communicates and is made up of several different parts. Here are some example brand messages that you'll find familiar:
Apple: Think Different.
L'Oréal Paris: Because You're Worth It.
MasterCard: There are some things money can't buy. For everything else, there's MasterCard.
Nike: Just do it.
Dunkin' Donuts: America Runs on Dunkin'
Now, this isn't to say that a company's brand message is only a tagline, but it's a good way to show how a brand message is presented to the world. When developing your new brand message, you'll want to include a brand promise (tagline), color pallet, tone of voice, positioning statement, mission statement, brand pillars and your top three target audiences. This will help you look at your brand focus overall and develop a brand strategy that works best for your business.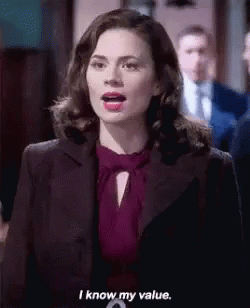 Know Your Value
So, where does a business owner who wants to change their brand message start? Think about the value your company brings and think about it from multiple points of view. What does your brand mean to the customer, internally and in the marketplace as a whole? Your company message and business strategy should promote the value that your business, and only your business, can bring.
Value to the Customer
What should customers expect from your brand? What value do you bring that sets your business apart from the rest? Your brand messaging should be incorporated into your marketing messaging and brand strategy. It should be something that speaks directly to your customer and causes them to feel a connection with your brand. If you're not sure what your customers currently think of your brand or where you may have areas of opportunity, just ask! A great way to develop brand messaging that speaks to your customers is to ask them how they currently feel about your brand. Surveys or personal interviews can provide insight to help shape your message.

Value to Your Company
Authenticity is key. If you're putting forward a value statement and a brand promise, you must be able to walk the walk. Make certain that the brand message you select makes sense from a business strategy and overall company perspective. It's important that you and your employees feel that the value you're promoting is in line with the company culture and services offered.
Value in the Marketplace
It's a very crowded marketplace, and you need to stand out. It's okay – even encouraged – to do some competitive research but resist the urge to mimic a competitor's brand message. You want to stand out! Your new brand message should be unique to the value proposition you are providing. It should specifically speak to something that only your business can bring to the table and should be reflected in your marketing messaging and overall sales strategy.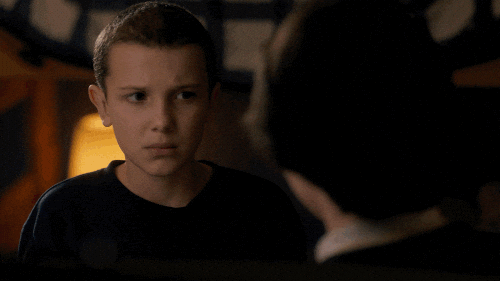 Parts of Your Brand Messaging
Now that you've thought about the value that your business brings, it's time to break out some pieces of your brand message. Here are some brand messaging components that you may want to consider:
Brand promise – Often referred to as a tagline, this is the overall message you're sending to your customer. It answers what you do and how you do it.
Color pallet – Colors convey emotions and meaning. Select colors that represent your mission and compliment your brand promise. For example, blue can convey trust, green can convey health and red is bold and exciting. Make sure your color selections match your brand voice and brand focus.
Tone of voice – What keywords define how your brand will communicate with your customers? Are you professional, serious, casual, funny, innovative, or happy? For the most authentic marketing messaging, make sure all communication stays true to your brand voice including internal communication.
Positioning statement – Identifies your niche and how your company fits that need in the marketplace.
Mission statement – Describes your vision and goals for the company. This can include core values and can be inspirational.
Brand pillars – What does your brand bring to the table? Identify two to three items of value that your company does better than anyone else and create a benefits statement for each.
Target audiences – It's important to know your target audience. Identify the top three types of customers for your business and make sure your marketing messaging and business strategy addresses these factors.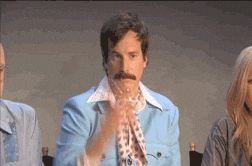 The New You
Get organized and lay out all the parts of your new brand messaging into a chart or word document. Look at everything together and make sure that it speaks to the value you provide to your customer, to your internal culture and to your brand's position in the marketplace in an authentic and honest way. Creating fresh brand messaging can be a daunting task, but by breaking it out into sections and letting your company values guide the way, you'll be sure to have a new company message that works! This will ultimately direct your marketing messaging and business strategy so that it's true to your brand's goals and vision for the future.
Want to learn more about what your customers think of your brand? Call us at SurveyMe. We will get you the insight you need to reevaluate and create your new brand messaging.