Do you know the key to customer satisfaction and loyalty? It may sound obvious, but the key is to see everything through the customer's eyes, understanding every situation, good or bad, from their perspective. 96% of consumers say customer service is the most important for loyalty
When you pay attention to the smallest aspects of customer satisfaction, you send a big message about you and your company. Each little touch conveys how important each customer is. These tiny details culminate in a giant moment of wow for customers, instantly creating loyal customers, which saves you money in the long run. Increasing customer retention rates by just 5% increases profits anywhere from 25% to 95% But, how exactly do you go about crafting these wow moments?
Imagine your customer Service Program as a Pyramid
Top: Wow
Provide over-the-top customer care.
Center: Availability
Provide what your customer needs, when and where they need it.
Base: Accuracy
Provide true, straight forward product details on pricing, performance, capabilities, compatibility, etc.
Availability and accuracy make a strong base, and lead to a great business, but customers expect these things from you as a bare minimum business requirement. They are not enough for you to acquire loyal, engaged customers. Customers want more.
Customers want more
Adding the top layer of "Wow" to the pyramid requires some reflection. Ask yourself: "what three small aspects of our business do our customers value the most?"
Think about it. Maybe it's how you end all of your marketing emails with a smiling emoticon, or how organized and sensibly laid out your store is. It could be that staff member with a big smile who warmly engages and welcomes customers. It may be the effort you put into conservation, using sustainable packaging or other green initiatives.
Understanding the little things customers appreciate clarifies which areas to tell your staff to focus on. Each of these are wow opportunities that can turn into a wow moment; and wow moments create customer loyalty.
Apple, Inc.
Apple, one of the largest tech companies in the world, is so loved by their customers that they rarely even put their products on sale. Apple gets so many of the little details right from the first moment you walk into their store. Their sales team members are more helpful than pushy; they'll actually down-sell you on a device so you'll be happier with what you received. Apple knows that 70% of consumers say they have already made a decision to support a company because of customer service.
They pioneered the attractive packaging so many other tech companies now emulate. If you have any problems with the device they'll more than likely fix it for you over the phone or help you at any one of their retail locations. Apple knows that 30% of consumers say the most important aspect of customer service is speaking with a knowledgeable and friendly agent.
Apple caters to customers looking for a frustration-free experience and premium products. The company is built on a million little wows.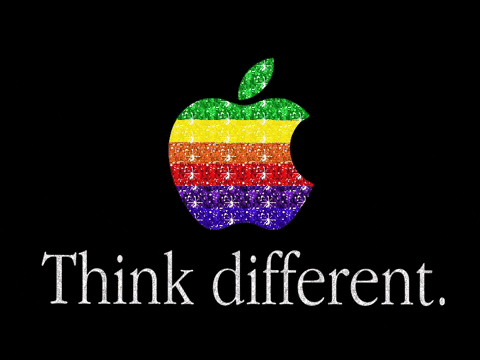 Apple creates wow experiences every day
Apple puts their customers first. This is what it takes to create a wow moment and complete the customer service pyramid. But, why would you expend all of this effort on customer service? Among other reasons, businesses with excellent customer service drive revenues 4% to 8% higher than those whose customer service is lacking.
A word about customer complaints:
It is unfortunate that 91% of unhappy of consumers will leave a business without ever voicing a complaint. When a customer makes a complaint, they are actually giving you the gift of knowledge and an opportunity to keep their business. It is estimated that 67% of churning can be prevented if complaints are handled right away. If a complaint is received, acknowlege the problem and correct it. It is much more expensive to acquire a new customer than it is to keep a current one. It will pay off.
"Your most unhappy customers are your greatest source of learning." — Bill Gates
To find the little things your customers love about your business call Afin Technologies today, or just click on the link below.