The holiday season is here and brands have already started to come up with strategies to make as much profit as they can from the massive spending taking place.
However, brands can't reach their full potential unless they're willing to optimize their marketing to focus not only on the Baby Boomers and Generation X but specifically, Millennials and Generation Z.
Both Millennials and Gen Z can be characterized by their significant spending power and values that are aligned with the material marketplace, which ultimately has opened up great opportunities for retailers, particularly during the holiday season.
Generation Z focuses more on presenting themselves as unique individuals and since stereotypically their image is important to them, it's no surprise that they work on showing the world the perfect picture. Thus, in this holiday season, retailers can expect teens to potentially be more interested than other demographics in material goods like shoes, accessories, games, etc.
While Millennials prefer to spend more on experiences instead of products, PwC states that Gen Z is going to spend more than the Millennials did on items like shoes, accessories, and clothes. In fact, 58% of their budget will be dedicated to such items.
The bottom line is, by focusing on these two demographics, all retailers can significantly boost their holiday sales.
Spending patterns of the two consumer groups
Last year, numerous surveys and studies predicted that the year would be the biggest shopping season for individuals aged 13 to 35 years. Institutes like the National Retail Federation and RetailDive predicted that young consumers would be spending more than the other consumer groups. Meanwhile, EMarketer predicted that online shopping would be particularly boosted with online sales jumping up by 16.6%. To put this into perspective, total retail sales were expected to grow by 3.1%. Almost all the predictions came true.
This holiday season, both Gen Z and Millennials will be shopping in stores and online on their phones. A PwC study states that the young consumers plan to spend at least the same or more as the last holiday season while consumers all throughout the country will be spending approximately 5% more.
How to market to Gen Z and Millennials
By reaching out to Gen Z and Millennials consumers, retailers can enjoy great financial benefits. While both consumer groups have their differences, when combined they form a substantial consumer group yielding high retail power, too.
Here's 3 ways you can market to these two groups to maximize profits.
Both will use all available shopping channels
Both Millennials and Gen Z prefer to step in and out of the seamless shopping experience across all channels. Most likely, they'll start their buying journey online by reading about products and processing images. Then, they do their research, and visit retail stores to get their hands on their favorite items. This buying process should also be modeled by retailers too.
While retailers won't prefer to change a lot about their marketing channels before the holiday season, a few changes can still be made to ensure an overall omnichannel experience. For instance, seasonal hires and associates can help the customers find the items they researched online quickly.
Statistics show that 79% Millennials use Amazon Prime, but they still want to experience their products first-hand, making them the best omnichannel shoppers. This also means that they will prefer those retail shops that streamline the shopping experience.
-- 79 % of Millennials use Amazon Prime --
Engaging photos are the key to success
It is no secret that Gen Z and Millennials consume a lot of content every day which means that retailers have a great opportunity in the form of content engagement to drive sales this holiday season.
Consider investing in "shoppable" pictures that act as the connection between content and the sale and often provide a high ROI on various social channels.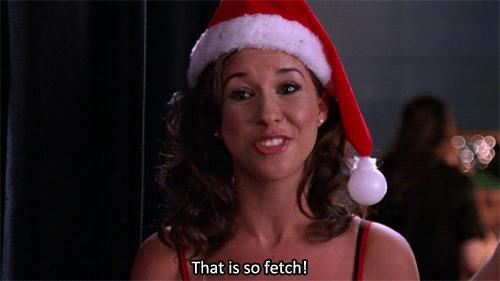 For instance, Instagram users swipe through 95 billion videos and images and almost 4.5 billion items daily. These photos can be made into "shoppable" pieces of content. Retailers across different categories use shoppable content and third-party platforms to drive sales. All of this data just points to the fact that shoppable photos are soon to become mainstream. In fact, studies suggests that over 40% of Gen Z and Millennials shoppers will be buying via shoppable photos during this holiday season.
Hiring an influential person is the fastest-growing customer acquisition method today. The power and effect that social media influencers have on young consumers cannot be denied, and the internet is full of examples. Regardless of whether you are an online retailer or a traditional retailer, you can use an influencer to target Gen Z shoppers and Millennials. Plus, when coupled with a data-driven omnichannel, influencers can create a distinct experience for both consumer groups.
For example, last year H&M hired both influential models and shopping bloggers and was able to increase its followers by 31%. Plus, it also earned a media value of over $98 million!
With this expansive reach, along with the endless opportunities provided by shoppable photos and different means of purchase like "shop now" buttons, businesses can surely make a sizable profit this holiday season if they take the right approach.
It can't be denied that Millennials and Gen Z shoppers are segmented which means that retailers can't go for a one-size-fits-all strategy as it won't help capture the market fully. At the same time though, there are numerous similarities in their shopping habits and preferences, and, their expectations are also closely aligned.
So, considering these groups' desire to shop across different channels and categories in the upcoming holiday season, it is definitely beneficial to try out new strategies and focus more on diversifying marketing dollars across various digital advertising channels. By coming up with some new effective strategies for ensuring an omnichannel experience that suits both consumer groups, retailers can ensure a successful holiday season for their companies.
To find out the best way to do this, we recommend gathering feedback from your staff and loyal customers. Contact our client experience team to find out more!