Social media marketing is no longer a nice-to-have, it's an absolute -must-have. It can be intimidating, though, for a small business or startup to create an online social presence. However, social media is an advantageous endeavor for brands that can help transform the way their business is viewed and received by target demographics and superusers. Before we dive into the nitty gritty, let's talk a little bit about what social media is and how it's measured.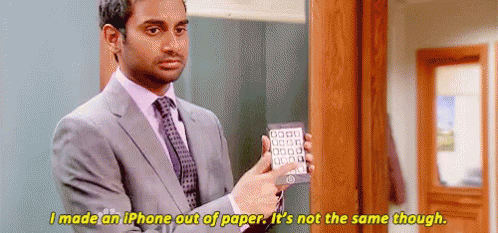 Neil Patel has a comprehensive definition:
Social media marketing is the process of creating content that you have tailored to the context of each individual social media platform in order to drive user engagement and sharing.
Content can include a regular post, a blog, a video, an image or a poll or survey. Content is just an industry term for what you're sharing on your social media pages. Social media is measured by engagement. Engagement occurs when followers like, recommend, comment or share your post with their own followers. As a business, you'll want people to share your content because this passes on your brand message to your follower's followers, expanding your reach. Did you follow that?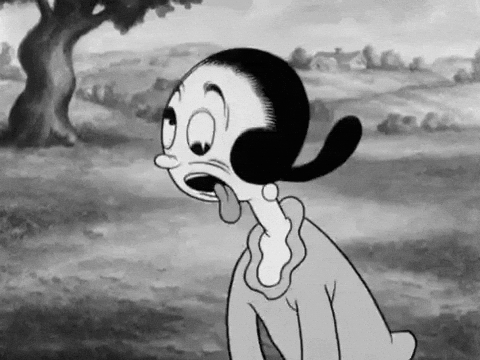 What's in it for You
There are several benefits of social media for business, including a direct line to your customer base. In fact, WordStream notes a few statistics on the importance of social media in business that are eye popping:
Facebook continues to be the most widely used social media platform, with 79% of American internet users. Based on total population, (not just internet users) 68% of U.S. adults (you know, your customers) use it.
YouTube overall, and even YouTube on mobile alone, reaches more 18-34 and 18-49 year-olds than any cable network in the U.S.
Over 400 million snaps are shared on Snapchat per day, and almost 9,000 photos are shared every second.
59% of Americans with social media accounts think that customer service through social media has made it easier to get questions answered and issues resolved.
Many people are spending a lot of time on social media and accessing it from their mobile devices. What this means is: you've got a direct connection to your customer that is pretty much always on their person. You should use it! Connecting via social media can provide advantages such as increasing brand awareness, driving traffic to your website, increasing revenue through product and services promotion and increasing customer satisfaction through customer service interactions.
Diving In
So, you want to start using social media marketing for your business but are unsure how to start. Here are some things to consider when starting your social media campaign:
Define your brand – Before you even create your social media accounts, make sure you know your brand. This will help determine what kind of content you post on your page. If you need help identifying your brand, check out our blog about key steps to defining your brand's message.
Select your platforms – There are hundreds of social media platforms available including Facebook, Twitter, Instagram, Snapchat, YouTube, LinkedIn, Pinterest and Tumblr. To get started, consider your target market and your product or service and then choose two to three platforms that best align with your customer and business.
Identify success – Determine your goals for your social media accounts so that you can see progress and make changes if necessary. What does success on social media look like for your brand? The caveat here is that you need to be reasonable. It would be unreasonable for a startup to expect their social media account to be responsible for millions in revenue. Setting reasonable goals will help you feel good about the progress you're making.
Create content – Create content based on your branding, selected platforms and your social media goals. It's a good idea to plan content out in advance so that you're not pressured to come up with something new each day. Try making an editorial calendar or content calendar to help organize your posts. What is your content schedule? Whatever you decide, create your content in advance. If this includes blogs or videos, make sure you create those in advance as well so that you can post them in a timely manner.
The most important thing is to be authentic and provide value to your followers. Make sure your content is tailored to each individual platform and makes the most out of what they have to offer. This is also a great opportunity to do some market research. Posting polls or surveys can help you learn insights into your customers and their thoughts about your brand and social media presence.
Use a tool – Using a social media tool to help organize and schedule your posts is smart. Buffer offers both a free and paid version, allowing users to post to multiple platforms from one easy interface. Social media tools also give the flexibility of loading in multiple posts at one time and then scheduling when they go live.
Be Responsive – The whole point of social media is to connect with your customer… so connect! If a customer comments on your wall, respond appropriately and promptly. Make sure whoever is managing your social media is well versed in your customer care practices, as followers will often post for assistance here. You might want to consider hiring a professional if you have the budget bandwidth.
Track performance –Tracking overall performance as well as each post's performance can give you actionable insights and inform your social media strategy moving forward. Duct Tape Marketing has identified a few metrics you might want to track:
Conversion Rate
Time Spent on Website
Reach
Brand Mentions
Sentiment
Total Shares
There are so many metrics! So, we're going to cut it off here.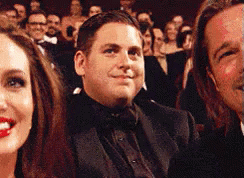 Steer Clear
Now that we've covered some things you'll want to do, here are some things you'll want to avoid:
Inappropriate posts – We shouldn't have to say this, but we will. Always treat customers with respect and be helpful. Avoid mean, aggressive, racist, sexist and other inappropriate posts at all costs. One of the disadvantages of social media in business is that customers can post cruel and inappropriate things on your page. Stay on top of it. If it's a concern about your product, address it appropriately. If it's just a troll (mean person online) posting to rile things up, feel free to delete the post and block that user.
Selling – We know the end goal is sales – you're a business, after all – but avoid the temptation for every post to be a sales pitch. Your content should set your brand as an authority in your space and provide useful information. Entrepreneur suggests that 80 percent of posts should be content, and 20 percent can promote products and services. For sales, you might want to consider investing in a social media advertising budget.
Misuse of hashtags – Entrepreneur also lists this as one of the biggest mistakes a brand can make. When a post is only hashtags, people tend to ignore it and engagement drops. Try keeping your hashtag use in proportion with your content copy and make sure you place a couple of paragraph spaces between your copy and your hashtags.

The Future of Social
The most important thing about social media marketing is to be flexible. The landscape is constantly changing, and the rules are too. If someone had told you ten years ago that social media marketing would be a $51.3 billion industry, would you have believed them? The only thing for sure in the future of social media marketing is that adaptability is key. New platforms emerge, tried and true platforms change their policies and businesses need to roll with it. The most important thing for small businesses and startups to remember for social media marketing is to connect authentically with the customer.
So, want to create a survey that helps you supercharge your social media accounts? Call us at SurveyMe. We will help you craft a survey that will get you the insights you need to push your social media marketing to the next level.