Employee engagement can truly make a difference in the performance of a company. Engaged employees are more productive, have a higher retention rate and can boost revenue. With all of the tremendous things having engaged employees can accomplish for business owners, it's surprising to see that according to Gallup only 13 % of employees worldwide are engaged at work and a small 33 % of U.S. employees are engaged.
Gallup has also identified three levels of employee engagement:
Engaged – Employees work with passion and feel a profound connection to their company. They drive innovation and move the organization forward.
Not-engaged – Employees are essentially "checked out." They're sleepwalking through their work, putting time – but not energy or passion – into their work.
Actively disengaged – Employees aren't just unhappy at work; they're busy acting out their unhappiness. Ever day, these workers undermine what their engaged coworkers accomplish.
So, what's a business owner to do? How can business owners motivate employees, increasing engagement and loyalty? Before you start instituting new practices, it's ideal to find out what your employees think of the company. Do you have engaged employees and to what level are they engaged? An employee engagement survey is a great way to gain this visibility. You can learn more about testing employee engagement (link to blog) from our previous blog.
Once you have a good idea of how engaged your employees are, you can start taking strides to motivate them. Each company is different and has a different company culture, but in general these tips to improve employee motivation are a good place to start!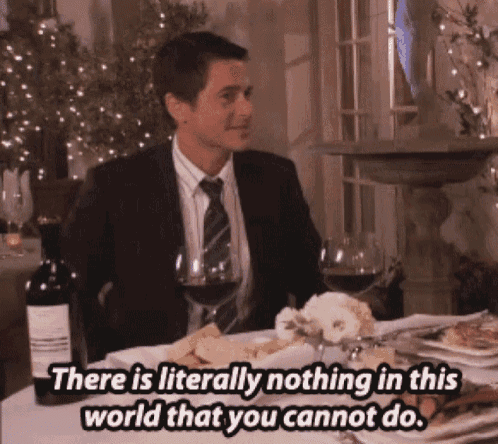 Give Personal Attention
Employees want to know that they work for a company that cares about them and recognizes that they're not some replaceable cog in the big machine. Meet with your employees one-on-one and learn about their hopes for their career path. You may learn that someone has a deep passion for social media and allowing them to help with your company's online presence could be the project of their dreams.
Also, a one-on-one connection can make an employee feel more comfortable providing honest feedback about the work environment and gives managers the opportunity to ask if the employee is engaged and what could improve their outlook. Getting to know your employees is a simple step that makes a big difference.
Communicate Clearly
No one likes uncertainty, especially in their job. Show employees you respect them by communicating clearly. When an employee is unsure of the company mission, or how their job fits into the plan to reach goals, it's easy to see how they might become actively disengaged.
Also, sudden changes to policy or practice can make employees feel like their job is in jeopardy. Provide a secure environment for employees by alerting them to upcoming changes, and sharing the "why" so you get their buy in.
Recognize Success
While a passing word of encouragement or thanks is important, recognition needs to have a bit more pomp. The Society of Human Resources Management (SHRM) says, "Too often, though, gifts and bonuses are doled out with little fanfare." They give the example of Yum! Corporate headquarters to make their point. "The leaders there pull out kazoos, tambourines, horns and cowbells. Each month, a different company head leads a band of employees as it marches around the building playing 'music' in honor of the six or so people chosen for recognition, gathering dozens more people as they go."
How awesome would it feel to have an entire group of leadership and coworkers thanking you for a fantastic job? Pretty awesome! Make sure your employees feel appreciated and recognized.
Provide Coaching,Training and Tools for Success
People need to have the tools necessary to complete their job well. This might mean having two monitors, access to a specific program or even simply having space to store needed files. Sometimes the tools they need aren't physical, but something that can be taught. Coaching and training employees can give them the skills and feedback necessary to get their job done well. This includes managers too!
Managers should not only be trained and coached in their business roles, but also trained and coached in training and coaching their employees. Managers should be held accountable for their employees' engagement, so making sure they are also engaged is a vital step.
Create a Team Environment
Employees want to feel happy about coming to work. Getting up to go to a job you hate is the worst! When employees feel a connection to the rest of their team, not only does employee loyalty rise, but so can productivity. Creating a team environment can be accomplished in a few ways. Make sure everyone knows that helpful employees are appreciated and that being a good team member is part of the job. This might mean helping a team member wrap up a project at the end of the day or taking time to clean the common area. Whatever it is, teamwork makes the dream work.
Another way to foster a team environment is to provide team-building activities. Pot-luck lunches, guest speakers, happy hours, BBQs and other events will allow employees to connect on a personal level, boosting their connection to the company and their coworkers.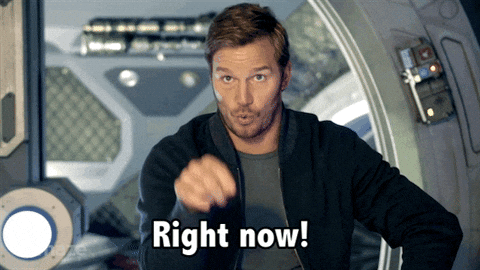 Activate!
Taking steps to boost employee engagement and loyalty doesn't have to be hard. These five tips on improving employee motivation are a good start! A big part is simply caring about who your employees are as people. Learn about their preferred career paths, communicate clearly and respectfully while fostering an environment that recognizes success and teamwork.
You can learn more about employee motivation in our other blogs: 9 Non-Monetary Ways to Motivate Employees and 5 Ways to Improve Millennial and Gen Z Employee Engagement.
Want to create an employee engagement survey? Call us at SurveyMe. We will help you create a survey that will get you visibility into your employees and how engaged they are with your company.
Click on the bitmoji to get started!