Despite what Michael Corleone says, business is personal – especially when the business is yours! You want your business to succeed and you put your blood, sweat and tears into it.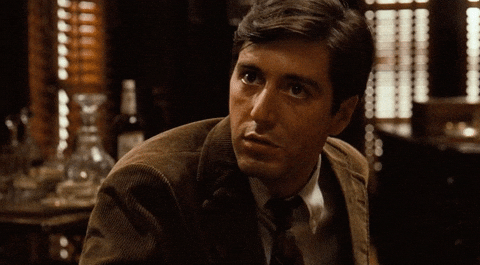 In today's online and social-driven marketplace, you're also likely making a personal connection with your customers, engaging with them to promote your product. With so much to consider, how can you make sure everything is working as it should and that you're getting the most out of your marketing efforts?
Forget the mattresses – go to the analytics! Customer analytics data can help you find strong points in your business strategy, identify areas of opportunity and even help you create a path to success. Here are some customer analytics for your business worth reviewing.
Planning analytics
Where did you start? What was your plan when you set out to attract customers to your product or service? Did you set goals or KPIs? What were they?
It's important to consider where you started so that you can carve the path to where you want to be. Pull together your marketing plan and original projections and take a look at the numbers you predicted. You can measure success with cost analysis, social media engagement and of course revenue. Having these goals laid out gives you a good point of reference when you're ready to review data and assess your progress.
Descriptive analytics
Let's analyze that data! Pull your updated set of data points and check in with your performance. What happened based on your plan? Descriptive analytics might include numbers such as website visits, email open rates, total leads, click-through rates (CTR), cost per click (CPC), cost per lead (CPL), online engagement such as likes, comments and retweets, conversion rates or total units sold and finally your return on investment (ROI).
There are so many customer and marketing data points that can be analyzed. Pick those data sets that give you the most insight into your original marketing goals from your planning sessions.It's also important to know what all of this data means. Don't just pull data for data's sake. Stop to understand what it's telling you.
Neil Patel says, "The value of marketing analytics lies, not in measuring them, but in contextualizing them. Translating the numbers from just that – numbers – into insights, learnings, and next steps to improve your marketing."
Diagnostic analytics
Now that we know what happened, we need to understand why it happened. Before determining your next steps, think about why you got these results!
The IBM business analytics blog suggests looking at three categories:
Identify anomalies – Are there any outliers, data sets that don't make sense or points skewing the results?
Drill into the analytics – What sources can help you explain these anomalies? Did any patterns emerge or is there another source of data that might help you shed some light?
Determine causal relationships – Now that you have your anomalies identified and have drilled into the data, what conclusions can you draw that will help explain what the data is presenting?
These can be done manually, but with so many analytics programs that utilize machine learning available in a variety of degrees, you may want to look into a tool to help you diagnose your data.
Predictive analytics
Start forecasting what will happen next! Predictive customer analytics help managers understand what is driving success, so that it can be repeated and improved. They can also fill information gaps that descriptive analytics might miss. Just imagine being able to predict what actions your customers will take and if they'll be happy with the products or services received. These insights could be vital to the future success of your business.
Prescriptive analytics
Here is another business analytics spot where new software and machine learning take the lead. Business owners can use these data-driven tools to try to determine the future before deciding on a course of action. What is your end goal? Let the computer know and it will prescribe you a course of action that will likely have you reach that goal. Of course, this isn't 100 percent accurate, but these tools could help shape your marketing plans with success in mind.
Analyze that
Time to get analyzing! Take a look at all of your data sets, try to draw conclusions based on customer data, seek to explain any anomalies and then make a plan for the future. The more insight you have, the more informed your decisions will be, and the better chance you'll have to make marketing decisions that will push your business forward and help you reap the rewards of your hard work.
Need help obtaining customer data for analytics? Call us at SurveyMe. We can get insights into your customers' thoughts about your service or product.