A lot of us have been in this situation: we're planning on going out to eat or to a movie theatre, but before we do -- we hop on our smartphones and check out the online reviews.
Reading reviews has become second-nature to our culture. In fact, 85% of consumers trust online reviews as much as personal recommendations.
While online review sites are being increasingly relied upon by both businesses for feedback information and by consumers, should businesses truly be trusting these reviews implicitly?
A recent investigation done by the BBC revealed that while fake reviews are apparently banned from popular online platforms (such as Google, Amazon, and Yelp), that doesn't stop companies and questionable third-party businesses from buying and publishing reviews in an attempt to control a product's rating. The article even revealed that some of these scammers resort to making separate social media groups where they encourage previous product buyers to leave positive reviews in exchange for total refunds.
Total refunds just got real.
Earlier this year, the NBC4 Investigative Team uncovered dozens of people who were willing to write fake reviews on popular platforms for a small fee.
While some major companies have cracked down on fake reviews, businesses still face a major problem when trying to determine how successful their product is and how trustworthy the people giving feedback are. If they primarily look at their online reviews for advice, this can affect their ability to make smart, informed business decisions.
The other issue with online reviews is that, in most cases, the majority of customers veer towards extremes -- either they report a decidedly positive experience or an uncommonly negative one. The unspoken middle-men, the people constituting the silent majority of your business, end up being the customers you're not getting any feedback from.
When this happens, there's no way to tell whether or not these customers were satisfied or unsatisfied with their experience. In turn, there's no way to determine what you can do to improve their next visit and no way to learn how to change average customers into loyal, repeat ones. This not only creates a partial view of what your company or product represents, it doesn't provide actionable insights that will help your business grow.
While it is clearly important to leave reviews, are business owners going about the process in the best way? Is there a more efficient method to discover whether or not the information being given provides valuable insights that can be acted upon? Is there a way to honestly increase, to a customer, the value of leaving a review?
We think there definitely is -- although it will require reshaping the way we approach customer feedback.
For now, due to trust people place in them, online public reviews are a necessary evil. However, there are ways to get valuable feedback from these sites.
While we are all about private and personalized feedback options, here are 4 tips on how to make the most of online reviews and get the feedback you need to grow your business:
Vet your reviews
Before they are able to post something online, check and see if the online platform gives you an option to require reviewers to provide proof of purchase (a receipt, ticket stub, etc) before their feedback can be publicly viewed.
This will help you better identify people who are abusing the system and allow you to notify the proper authorities. Although this method is more of a hassle for your guests, some authentication process is necessary if you want to verify online reviews.
Unfortunately, this can be difficult if the reviews are on platforms you don't have any control over (most don't). This is ultimately why we believe it's beneficial to encourage guests to leave feedback on a platform that allows you to gather feedback privately and anonymously.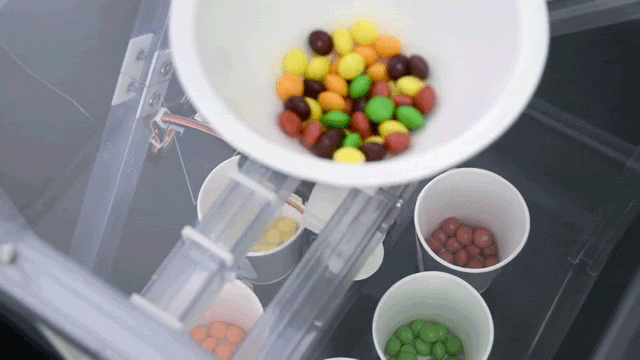 A visual representation of the good, the bad, and the fake reviews
As you begin authenticating your reviewers, ask yourself: where is the value in this review? If it doesn't seem to pinpoint a problem, provide actionable information, or it seems to come from a questionable source -- put it in your "ignore" pile and move on.
Display the logos of review sites at your business
Make sure guests are aware that there are pre-approved ways to leave feedback that will help you and your business. By making it obvious to guests that you want their opinions, they're more likely to go through channels you provide. This will make you more likely to receive genuine reviews that contain helpful content you can grow from.
Another great thing about advertising options for guests to leave feedback? The weighted score of genuine reviews will impact the scores left by questionable ones -- so the more your guests leave feedback, the higher the chances are that your online public-facing reviews showing an accurate rating.
As you determine which platforms to promote at your store, ask yourself -- "Will this platform add or detract to the value of my business?" Figure out the "why" behind your answer (e.g. is the site trustworthy? Is there a problem with my business that I don't want to admit?) and then make an educated decision from there.
Incentivize your customers
The truth is -- most businesses could learn something from the dubious "paid for review" companies that incentivize people to leave comments for cash. Afterall, how much more likely would you be as a customer to leave a review if you were given something in return?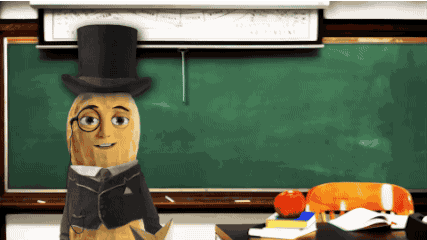 The obvious key here is keeping the incentive above board and to not make guests feel obligated to leave a positive rating. At SurveyMe, we're a huge fan of using immediate rewards (like BOGOs and low-cost free items) to encourage guest feedback.
With a carefully chosen incentive that's linked to your business or product, you can potentially drive foot-traffic back towards your business, increase per cap, and get the silent majority to leave feedback. You'd be surprised at how many customers have great things to say about your business and how willing they are to give you suggestions for improvement.
Incorporate guest reviews into customer surveys
Give guests space to speak on surveys. Send out surveys via social media blasts or show links for them when they walk into your business. Giving customers premeditated questions will make it easier for you to pull useable statistics. By combining it with comment questions, you are giving your clients a chance to share their opinions while still getting quantitative feedback you can make informed decisions on.
If you offer a reward for participating, they're even more likely to partake in the survey and, by asking carefully created questions, you'll be able to better understand the psychology behind what your guests want. In the long run, this will help with where you place your marketing dollars, how you train your staff, and how you promote your products.
Ask yourself: Are there valid concerns being expressed and do I have the tools necessary to delve deeper and address these issues?
These are only a few tips to help you gain valuable feedback, whether you decide to sift through online reviews or take a more tailored, private route. It's always a good idea to take a look at your company and decide if you want to try and extract feedback from public reviews or if private feedback routes will also work for you. At the end of the day though, it could be a combination of the two types of reviews that get you the information you need to succeed.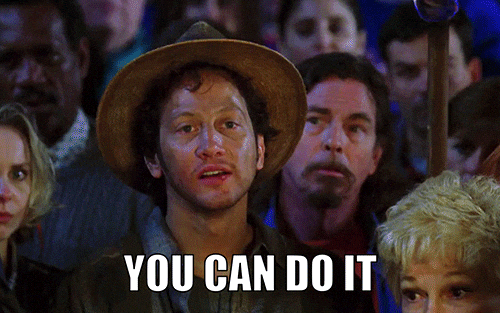 If you have any questions about gaining valuable feedback, feel free to reach out to our team on the number listed below. One of our Client Experience Experts would be happy to chat with you and equip you with the tools you need to get verifiably authentic and valuable customer feedback.