An article in the Wall Street Journal claims restaurants are growing at twice the rate of the population. That kind of oversaturated market sets restaurateurs everywhere on edge, wondering how they can stand out in the face of so many choices. How do you attract consumers to your business?
Campaigns for winning new business often begin with a deal or discount. We know that 80% of consumers will try something new if you give them a great deal; but this strategy must be thoughtfully planned and executed with the right tools. If you are interested in offering deals and discounts to get new customers in the door, we recommend taking these steps to make sure you are getting the best Return on Investment, or ROI.
Tips to get the highest return on your promotional offer campaign:
1. Offer the best deal possible while preserving your profit
Offer your customers the best deal or discount possible, but check your numbers first. Can your margins take a small hit to bring new customers in? Remember, its perceived value that's important here. What can you give your customers that they will perceive as more valuable than it will actually cost you?
Studies have shown that what consumers want is good value, not necessarily the lowest price. Something that adds a lot of value to the deal may cost you little or nothing, but send them away singing your praises.
2. Select a provider who will cost-effectively get the offer in the right hands
Today's consumers are bombarded by ads for an overwhelming amount of products that are completely useless, both to them and the lives they lead. Select a provider who can reach the right audience or targeted demographic with the right offer.
Don't join the useless product parade. Choose a platform that employs Artificial Intelligence, or AI, to present appealing offers to your customers. The best platforms analyze mounds of data to suggest products to your customers that suit their age, lifestyle, hobbies, etc.
3. Select a provider who can send the right coupon to the right place at the right time.
Choose a platform that employs geofencing and automation to send your customers deals that pique their interest at the current time, in their current location.
4. Carefully track redemptions
What attracts your customers? Do they prefer bundled items or BOGO offers? Which deals work best at which locations? Do the discounts get more interaction at different times or different days? Promote your coupon on a platform with the capability to track your redemptions and report back on what is working with your customers.
5. Analyze and make adjustments
Did your campaign hit the target demographic, and reach your sales goal? The best promotional platforms feature interactive management dashboards for easy analyzation, and are easily updated to make adjustments where necessary. When the campaign has expired, it must be assessed to determine if it is a good Return on Investment, or ROI.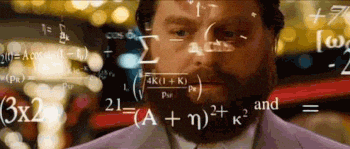 More about ROI and how to calculate it:
ROI is a measure used to evaluate the success of an investment by comparing the amount of revenue the investment brings in to the cost of the investment.

There are a few different ROI formulas, but the simplest is to divide the cost of the investment by the profit rendered. The result is expressed as a percentage or a ratio. If the result is net positive (above 0), it is worth exploring. If the result is net negative (below 0), it should be avoided.
For deals and discounts, the same formula can be used to make sure you are getting the highest return possible.





Take these Steps to Calculate your ROI:
Calculate your Sales Campaign's Profits
Subtract the cost of the goods sold from the revenue brought in.
Subtract Your Total Campaign Costs from the Sales Campaign profits
Costs include promotion fees, print or design fees, employee time, etc.
Calculate with this formula:
Choosing the right promotional platform directly affects your ROI. Select a platform with AI capabilities to offer the right deal to the right customer at the right time. In addition, select a program in which deals are easily altered. After you calculate and monitor your promotional offers, tweak and adjust them as necessary to make the most attractive promotions possible.
As always, if you need any help choosing a promotional offer platform for your company, call SurveyMe, or just click on the image below.