Why do some brick-and-mortar stores thrive while others become casualties of the online shopping craze? Consumers can buy almost anything from their own living rooms. So, how do you motivate them to visit your store? You revolutionize your business using experiential marketing techniques.
Experiential Marketing is providing consumers with a positive event or encounter with a brand to support the sale or marketing of goods.
Allison Rand, a senior manager of experiential retail at American Express, knows how to do it. This year at Coachella, she created a secret garden oasis exclusively for American Express card holders. In the middle of the Coachella dessert, she created a lush environment so that concertgoers could take a break away from the heat and the crowds.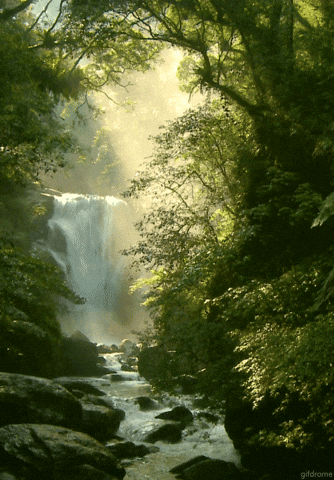 A Garden at Coachella? Magical Marketing!
This is experiential retail at it's best. Grateful American Express customers posted photos online of themselves lounging in the exclusive garden hideout.
Events and experiences like the secret garden oasis engage customers by immersing their senses in a wonderland. But, this is an extreme example. Just making a pleasant and interesting environment for guests evokes feelings of relief and comfort; and gives them a reason to linger a while.
Would you be surprised to find out that this push for experiential retail is driven by Millennials? The generation that infamously can't spend a moment away from their phones seeks hands-on activities and stimulation. Who knew?
3 Reasons to add Experiential Marketing to your Business Plan:
1. Experiences Engage Emotions, Making them more Memorable.
Regular product peddling can be cold and lifeless. Activities and events reach out to make an emotional connection with customers. When this emotional connection happens, your brand is much more likely to be remembered, thanks to a part of the brain called the hippocampus.
Information floods the human brain all day long. The hippocampus must quickly determine which events are important enough to be stored in the brain and which should be allowed to fall off. Events that engage emotions and evoke emotional responses are prioritized to keep and store, meaning your customer will remember your product and associate pleasurable meaning to it.
2. Experiences Drive Perception
Today's consumer doesn't define your brand solely by the products you sell. Today's consumer defines your brand by what they find on social media. When consumers view a video of an event or experience, an opinion forms. 78% of consumers feel better about a brand after viewing video of brand experience events.
3. Experience Adds to your Branding Library
If you ask a customer to say how amazing your product is on social media, a few might do it. But, if you provide a fun or innovative activity for your customers using your product, they will take the reigns and share it themselves.
Consumers tend to share social content if they are enjoying an event, and 72% of consumers say they are more likely to purchase brands their friends have shared about online. Providing share-worthy events is a great way to grow your customer base and promote your brand.
Thoughts from the Experiential Marketing Summit
At the Experiential Marketing Summit earlier this year, speakers from companies like IBM and Pepsi challenged businesses to think of experiential as more than just marketing. Could you make a happier workplace using experiential methods?
Kelly Warsky from L.L. Bean shared an employee experiential campaign they named "Be an outsider". Citing a study that revealed the benefits of working outdoors, L.L. Bean set up outside work stations for their employees. The results? Happier and more productive employees.
Erin McElroy, Program Director of Marketing Innovation at IBM, shared that businesses should use the latest technology to create custom experiences for different customer groups. Whatever excites your customers should be offered to them.
Erin went on to encourage boldness, stating that since this is new territory for some companies, there may be some trial and error. Don't let errors or flat-out failures bother you. Assess how well your events are working by employing Key Performance Indicators, or KPIs. If the numbers aren't as large as you'd like, make adjustments. Here are a few ways that you can measure your experience:
Measuring KPIs can include:
Counting unique site visits after the event

Tracking traffic within different traffic sources

Event attendance numbers

Social media brand mention count

Social media hashtag count
Experiential value can be implemented into some industries more easily than with others. For instance, a kitchen store could offer cooking classes and a sports store could hold sports clinics. If an activity to fit your industry isn't as obvious, you'll need to spend some time figuring out a good match. But, this is worthy of your time and will pay you back in both advertising and customer loyalty.
So, offer your customers experiences that hit the mark, engaging them emotionally and making an impact. In this world of online EVERYTHING, it is one way to stand out from the crowd.