How do you ensure that the vendors, sponsors and attendees at your events are happy and satisfied? More importantly, how do you ensure that they will come back to the next event?
Businesses that run conventions, festivals and events must ask a different set of survey questions than other typical businesses. They serve a variety of people in different roles, and it is important that they come away feeling that their needs and desires have been met.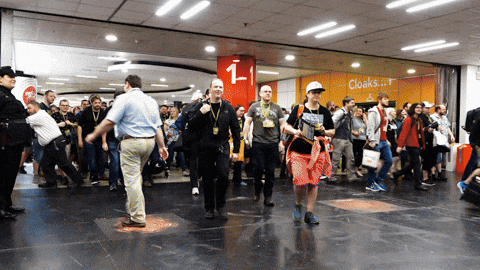 How happy are your convention attendees?
Here are a series of questions to measure customer satisfaction, both in real-time at the event, and after the event is over. The real-time questions will guide you to make modifications as needed while the event is live, and the post event questions will help you improve for next year. Both play an important role in delighting and retaining your customers.
Here are 12 Questions to ask at a Convention or Festival:
On a scale of 1-10, how do you rate the cleanliness of the venue?
(Attendee in real-time)
The rating scale of 1-10 style survey is one of the easiest for users to understand. This is one of the only questions that is required to be used in real-time. While it is important to know that the bathrooms were filthy after the convention, it would be more useful to know during the event so that it could be taken care of. Use real-time feedback to solve small issues before they turn into big problems.
Did you attend any panels or workshops? If so, which ones?
(Attendees in real-time or in post)
This question (which should be asked in an open-ended format) allows you to optimize your panels or workshops to suit your attendees' needs. In addition, this question helps reveal which panels and workshops are in demand and should be included in next year's program.
Did you find our panels or workshops a good use of your time?
(Attendees in real-time or in post)
This question measures the effectiveness of your panels or workshops. Attendance alone won't paint a complete picture of each panel or workshop's value. A popular workshop could have rendered little value to attendees, while a workshop with few attendees could have rendered more value. It is important to ask.
Where did you spend most of your time?
(Attendees in real-time or in post)
This question allows you to gather feedback about how your attendees spent their time. Maybe you can spend less on event space and double up on panels because no one bothered with attending the floor space. Speaking of which....
On a scale of 1-10, how much foot traffic did you receive?
(Vendors in real-time or in post)
Vendors need to know their money was well spent securing a space at your event. In addition, foot traffic information helps you to price the different vendor sections of your event.
What services would you like to see next year?
(Vendors in real-time or in post)
This one is always great for putting out feelers as to what services the vendors require to run a successful booth. Adding these services can increase vendor retention.
If we offered (x) how likely would you use it? Follow-up: How much are you willing to pay for it?
(Vendors in post)
This is a two-part section of questions. This is a great way to validate the results from the previous question. Someone might want a service, but would they actually use it? But more importantly, does the cost of implementing it make sense from a business perspective?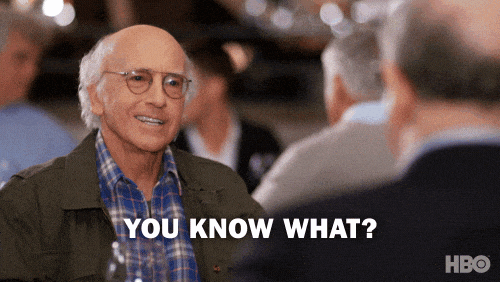 What improvements would your clients like to see next year?
What would you like us to improve next year?
(Vendors or attendees in real-time or in post)
How can you expect to stay relevant if you're not constantly looking to improve? This may be the most important question of the lot. Make sure the question format is open ended so respondents can tell you their exact needs.
How likely are you to recommend this event/convention to a friend or colleague?
(Vendors or attendees in real-time or in post)
You should use the 0-10 scale for this one. It's basically the almighty Net Promoter Score, which is one of the most useful metrics for deciding if your business is doing well.
What should our event theme/topic be about next year?
(Vendors or attendees in real-time or in post)
Work smarter not harder. Instead of trying to come up with a theme or topic for next year's event, crowdsource it! Everyone likes to throw their hat in the ring. Try offering a reward if their idea is chosen!
On a scale from 1-10, how likely would you recommend others to sponsor our event?
(Sponsors in real-time or in post)
Finding out the Net Promoter Score among sponsors will determine if you're going to have more or less sponsors the following year. In turn, this can help with budgeting for the next event.
Will your sponsors be back next year?
What would make you more likely for you to participate as a sponsor next year?
(Sponsors in real-time or in post)
This type of question should be open-ended to gather ideas of how to attract more sponsors for next year. Always gather more and more information.
So, ask your festival attendees, vendors and sponsors these sample questions. Assess their satisfaction with the event, and make changes as necessary. Want to put these into practice, but don't already have a survey solution? Why not sign up to try SurveyMe?